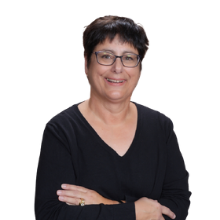 Mary Droegkamp
Regional Sales Director
Brief info
Prior to working and collaborating with Your Nurse Advocate Consulting, LLC; Mary has worked in the healthcare industry within Southeastern Wisconsin for over 30 years. Her positions have had a distinct focus in sales and marketing. Due to this distinct focus, she has developed an extensive working knowledge in a variety of sales and marketing environments. Mary's most recent experience has been in home health, hospice, and in medical equipment companies, that have given her a deeper understanding of the need for advocacy amongst consumers trying to meet their needs within our complex healthcare system.
Mary has passionately advocated to keep family members in their home for as long as possible. Through Mary's extensive expertise within the community through sales and marketing networks; she has been able to assist families with decisions that need to be made for other accommodations, when home is no longer a safe option for the provision of care.
Mary's tenure within sales and marketing has afforded her a large network of supportive resources within the elder community. She has been able to tap into these to advocate for others in multiple environments. Mary has earned a BA in Psychology and Natural Sciences from St. Mary's University in Winona, Minnesota.